Jurassic World: Dominion Dominates Fandom Wikis - The Loop
Play Sound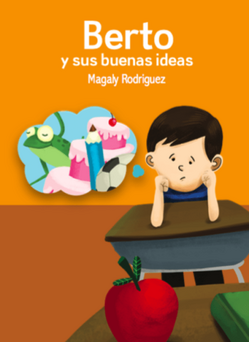 Description

[

]
Berto lives in Madrid, Spain. His best friend is Paquita. Poor Berto has one big problem, he does not like school. He does not like to study. He does not like to do homework. He does not even like his teachers. In fact, his teachers are really odd. Fortunately, Berto has a lot of good ideas. He can think of many fun and exciting things to do rather than going to school. Click here to purchase.
| Author | Publisher | Language | Level | Total Word Count | Unique Word Count | Tense(s) |
| --- | --- | --- | --- | --- | --- | --- |
| Magaly Rodríguez | TPRS Books | Spanish | Novice Mid | 2500 | 200 | Present |
Reviews

[

]
The information below is comprised of opinions from CI teachers and students. If you want to contribute a review or critique of this book, simply click the Edit button next to the appropriate section (positive reviews or negative critiques). If you do not wish to publish your name with your review, please provide a description of your role (teacher, learner, author, etc).
Positive Reviews:
[
]
Critiques:
[
]