Jurassic World: Dominion Dominates Fandom Wikis - The Loop
Play Sound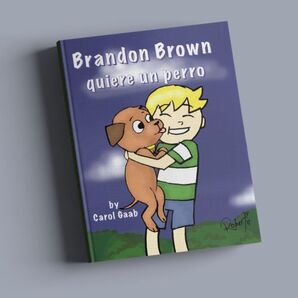 Description

[

]
Brandon Brown really wants a dog, but his mother is not quite so sure. A dog is a big responsibility for any age, much less a soon-to-be 9-year-old. Determined to get a dog, Brandon will do almost anything to get one, but will he do everything it takes to keep one…a secret? Click here to purchase.
| Author | Publisher | Language | Level | Total Word Count | Unique Word Count | Tense(s) |
| --- | --- | --- | --- | --- | --- | --- |
| Carol Gaab | Fluency Matters | Spanish | Novice Low, Novice Mid | 4500 | 104 | Present, Past |
Reviews

[

]
The information below is comprised of opinions from CI teachers and students. If you want to contribute a review or critique of this book, simply click the Edit button next to the appropriate section (positive reviews or negative critiques). If you do not wish to publish your name with your review, please provide a description of your role (teacher, learner, author, etc).
Positive Reviews:
[
]
Critiques:
[
]