Jurassic World: Dominion Dominates Fandom Wikis - The Loop
Play Sound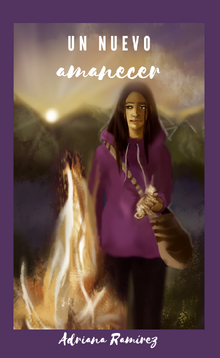 Description

[

]
Esta historia está inspirada en hechos reales de la comunidad Muisca, que actualmente habita en los departamentos de Cundinamarca y Boyacá, en Colombia. A través de esta se pretende mostrar una versión más real y auténtica sobre la leyenda de El Dorado, y también ayudar a tomar conciencia de algunos de los abusos y atropellos que vivieron nuestras comunidades indígenas, a partir de la llegada de los españoles.
This story is inspired by the true facts of the Muisca community, which currently inhabits the departments of Cudinamarca and Boyacá in Colombia. Through this community the book tries to show a more real and authentic version of the legend of El Dorado, and also to help bring awareness to the abuses and that our indigenous communities lived, beginning with the arrival of the Spanish. Click here to purchase.
| Author | Publisher | Language | Level | Total Word Count | Unique Word Count | Tense(s) |
| --- | --- | --- | --- | --- | --- | --- |
| Adriana Ramírez | Amazon | Spanish | Advanced | | | Past |
Reviews

[

]
The information below is comprised of opinions from CI teachers and students. If you want to contribute a review or critique of this book, simply click the Edit button next to the appropriate section (positive reviews or negative critiques). If you do not wish to publish your name with your review, please provide a description of your role (teacher, learner, author, etc).
Positive Reviews:
[
]
Critiques:
[
]